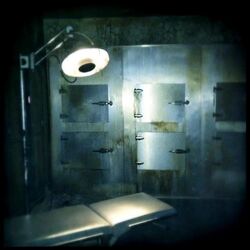 HBO have recently released a rather tantalizing image from the set of season 5. According to Alan Ball "something very different lurks inside these body lockers." But what?
Give us your thoughts and ideas!
Ad blocker interference detected!
Wikia is a free-to-use site that makes money from advertising. We have a modified experience for viewers using ad blockers

Wikia is not accessible if you've made further modifications. Remove the custom ad blocker rule(s) and the page will load as expected.