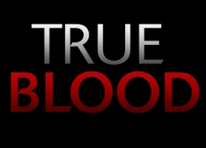 True Blood is getting a jump on casting for season 5! A casting call has already been sent out for a new character, even though production on the not-yet-officially-announced fifth season doesn't start until mid-November. It's pretty vague, but comes from a reliable source.
The casting team is looking for a new female vampire age 19-30. She must be "smoking hot", of course, and nudity is required. Love interest for Bill? New baddie? Replacement for Sophie-Anne since there are some events from the later books that she put in motion?
Put your speculation hats on, Truebies, and tell us who you think she is!
Ad blocker interference detected!
Wikia is a free-to-use site that makes money from advertising. We have a modified experience for viewers using ad blockers

Wikia is not accessible if you've made further modifications. Remove the custom ad blocker rule(s) and the page will load as expected.