Duplicate images
Edit
The images of Eric you uploaded, we already have on the Wiki. Do you want me to find them for you? I need to delete yours, since they are duplicates.
Also, any images you upload need to be categorized properly. If you are unsure how, I can tell you. QueenBuffy

00:22, June 12, 2012 (UTC)
Here is an image of Pam we already had. I need to delete your duplicate one: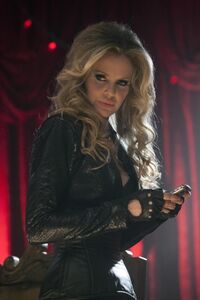 How to categorize...
Edit
Here is the best way to explain categorizing images you upload. First, please ensure the image isn't already uploaded. You can check the Gallery pages- if it is Season 5, chances are, we should already have it.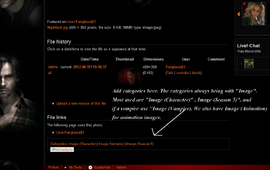 QueenBuffy

00:35, June 12, 2012 (UTC)

PLEASE STOP UPLOADING DUPLICATE IMAGES. Here is the image we already have here:
You are welcome. Everyone has to start somewhere. If you have any further questions about categorizing, just ask :) --QueenBuffy

01:09, June 12, 2012 (UTC)