Categories
Edit
Not sure if you remember, but a reminder- add categories to images :) --QueenBuffy 18:16, June 11, 2012 (UTC)

It's okay ;) That's why I reminded you :P Buffster.
True Blood Wiki-China
Edit
Hi, um, I'm a True Blood fan from China. I am building a Chinese Wiki about True Blood. We sort of just start the process and I barely know anything about wiki before I start this. Since our sites are both dedicated to TB, can we coorperate in sharing the information or something else?
Phoebe920114 13:25, June 17, 2012 (UTC)
Screenshots... etc.
Edit
Yeah, I have been writing this damn snyopsis forever. I haven't even seen the whole show, because I am stopping, pausing, playing, etc. LOL. I am getting decent screencaps (better quality than last weeks) but if you see any that you think you can get better shots of, go ahead and replace them. I will be adding it all soon. QueenBuffy

03:48, June 18, 2012 (UTC) (UGH- also the uploader on Wiki is wonky and not working right now. So I will finish my synopsis, then add my pics :)
Hi, Jairo. Wow, thanks. I'm flattered. I will do my best to live up to the task. Jayden Matthews 05:28, June 18, 2012 (UTC)
Wow. Wish you would have made it easier on me, like this. --QueenBuffy 05:43, June 18, 2012 (UTC)
Re: Comments
Edit
I could barely believe my eyes. Such furious arguing/insults over a fictional character. Anyway, thanks for understanding. I'm sure you can appreciate that we simply can't have that sort of thing scrawled all over the bottom of the articles. It's just impossible to patrol. As for it being permanent... we can sit down and discuss it properly when Buffy gets back, but let's face it if they haven't learned how to behave since last time, there's not much hope. Shame. Jayden Matthews 10:51, June 21, 2012 (UTC)
Age Chart
Edit
Hey! Someone deleted the age chart on the vampire page. Could you or someone else fix that?--Kryptonian25 18:33, July 2, 2012 (UTC)
I'm so sorry about that! I was editing the page, and accidentally messed up the code. It was a big mess, so I took the age chart down so I could fix it, but I guess you managed to before me.
Again, so sorry. Eveclops 21:45, July 2, 2012 (UTC)
Vampire page
Edit
Hello again! I was wondering if you could make the following edits, as I supposedly lost my priviledges:
In season 2, episode 1, Bill tells Jessica that two-thirds of all newborn vampires die during their first year. On the page, it states that 80% of newborns due during their first year. 66% would be more accurate a percentage.
In the History section, it says "Other myths include holy water and crucifixes, which have no effect on vampires". Other myths included holy grounds (i.e. vampires are able to enter holy buildings and establishments; however, according to the books, "very old" vampires cannot enter holy grounds) and photographs (i.e. vampires appear in photographs).
Furthermore, also in the History section, it could be mentioned that vampires insist that vampirism does not refer to humans rising from the dead, but, instead, a disease that makes them allergic to sunlight, and affects their dietary needs.
It could be mentioned somewhere that a vampire's death is called the "true death".
In the History section, it could be mentioned that in 2011, Russell Edgington ripped out the spine of TBBN newscaster Jerry McCafferty, which greatly increased prejudice and hate crimes towards vampires.
Although this may be just me, perhaps it would be more organizational to put the Crime and Punishment section after Socialty, and make the Age Chart the last entry on the page.
I can stop editing this wiki due to the whole age chart thing. These were just the final contributions I had to the vampire page :) Eveclops 22:34, July 2, 2012 (UTC)
I understand completely :) I was thinking of extending the werewolf page next, if you would like a heads-up. Also, I noticed that the other supernatural creatures have a little information box on the top left of the page, which lists a description and notable powers, but the vampire page just lists abilities. I don't know how to edit the box, but maybe it would be nice if the vampire page matched the other supe's pages :) Eveclops 01:06, July 3, 2012 (UTC)
Buffy has filled me in on the recent... unpleasantness between the two of you. I'm sorry this has all been dragged up again. I really I hoped it would have been water-under-the-bridge by now. I must admit, I feel a bit like a child caught in the middle of two divorcing parents;) I gather that my name was brought up, so I won't lie to you, I am getting seriously fatigued by the wiki, and the show in general. I've not made any definite decisions regarding my future here, and I'm certainly not going to leave you high-and-dry mid-season. I can only hope things pick up soon, so they'll be a reason to stick around. In the meantime I think it would be a good idea if the three of us were able to arrange a time when we can all be in chat together. I realise that this difficult with me being in a different timezone, but I think there are some serious issues that need to be resolved before we can move forward.
Thanks for listening. Jayden Matthews 08:45, July 3, 2012 (UTC)
Hi Jairo, thanks for the reply. Unfortunately Buffy doesn't want to be part of any such discussion. I do still think it might be beneficial for us to have a chat, and maybe Buffy can join in later, if she changes her mind. I should be on for the next hour, so I hope to catch you. Jayden Matthews 17:00, July 3, 2012 (UTC)
The new stuff frond the new episode Spell used by Lafayette to hex sookie
"Santa Muente, Ven am I Ven am I "! information about the fairy club The fairy club is run by the rebel fairy's that help sookie and her garmps get away from queen Mab The location of the club is in a large open field the only way it get ins is to have blood and powers of a fairy in the club they "mait". with humans which was forbidden by queen Mab. How ever how the got there was a mystery because queen Mab closed the portal to the human realm???????? In the club there are fullblooded fairy's and hybrids (ex. Sookie cousin) it is unknown how long it has been there On record the only vampire to get close enough to the club was Jessica The only human to go past the club and later on go in it was Andy it is unknown if all of the people who work in the club are fairy's
I would put this on the page but I have a kindle fire and have not figured out how to add stuff So if you could do it I would be greatfull Thank you--Leaphart 19:04, July 3, 2012 (UTC)leaphart
Hey There
Edit
ok wow that was unexpected yeah sure why not xD i love too thanks alot i do the best i can--Maxjaller
freaked out
Edit
i saw you edited the page i freaked out a bit cause it said i put luna was dead and i was like that is not right i never put that i just added her appearances i guess it does that if you are the last editor--Maxjaller
Sorry I didn't make it into chat the other day. At 5:00 AM I'm afraid the most I can manage is an hour of True Blood and a few edits. I do want to ask your advice about something completely unrelated to the wiki, though. At your conveiniance:) Jayden Matthews 08:05, July 11, 2012 (UTC)
Hey, that was good timing. Can we go in chat? Jayden Matthews 08:14, July 11, 2012 (UTC)
Oh, thank you! I'm glad my work is appreciated :) I'm very interested in the supes, and was thinking of editing the werewolf page next (in a similar format as the vampire page, hope that's all right!).
However, if there is any page you would like to assign to me, I would gladly help edit it :) I've been a truebie since the show began.
Eveclops 01:53, July 13, 2012 (UTC)
Newer contributor
Edit
Hi I am a newer contributer and I am really excited about this wiki.  I have been a member since April and I have already done over a hundred edits and a plan on doing many more.  I love thi wiki and I hope we make it the first resource for Trubies when they are looking for information that is correct and easy to find! 
Either way just wanted to say hi =P
FleurDeLaCour (talk) 00:00, June 21, 2013 (UTC)
Hey Zepwik, I wanted to ask you, I know it's like my 3rd day as an admin, but I wanted to promote Fleur to above the average user, not an admin... I can she her as an admin in the future, but what about a chat mod?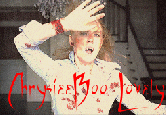 New headers
Edit
I talked to a staff memeber, and she installed the new headers! How am I doing so far? :)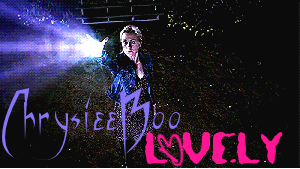 15:31, June 21, 2013 (UTC)
Helping Prevent Site Vandalism
Edit
Hey there Zep, a bunch of us were in live chat and were talking about random people coming in and messing up the pages and we thought that if we took away the rights of posters who are not logged in that people would be less likely to vandalize the site since they would have to sign off on all their edits now. QueenBuffy was going to go ahead and turn off anonymous contributers rights to post but she couldn't remember how. I asked KatieMoon about it but I dont think she has been on. If you could take care of this for us I think it would make things easier for the serious contributers.
Thanks so much for your time,
FleurDeLaCour (talk) 01:41, June 28, 2013 (UTC)
Hey, I tried to edit the page about Ginger to update it about her appearence in Season 6 (the episode that has most recently aired at this time in e3: You're No Good) and I am unsure of how to do it. Instead of normal text, there is a small object (a green jigsaw piece) and I don`t know how to add a Season 6 tab to it. Any help would be appreciated and I am of course prepared to write all of the information as long as someone tells me how to add the Season 6 tab. Many thanks Jackedano11 (talk) 22:56, July 4, 2013 (UTC)
Hey, I just wanted to tell you I have been demoted to regular user, thanks SO MUCH for making me an admin. I still be around if you need to chat! 😄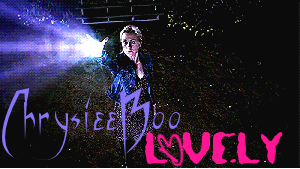 12:50, July 10, 2013 (UTC)